2021/2022
New Land, coffee nursery and training
Cocagi, Rwanda
This Financial year we are again proud to be supporting the female farming community of Cocagi, Rwanda. We have funded the purchase of an additional 2 hectares of land (taking their total land holding to 8 hectares that St Remio have funded) as well as a coffee nursery, training and additional seedlings.
This year we are also funding the appointment of new Agronomist Patricia, to help support the female farmers and teach them sustainable practices. St Remio will also fund the preparation of the land through fertilisers and compost, as well as a plant nursery to house all the coffee seedlings.
We will also continue to fund the ongoing training for the female farming community and teach them the importance of intercropping to stop land erosion, alongside plant diversification which acts as both additional income but also supports the health of the coffee plantation.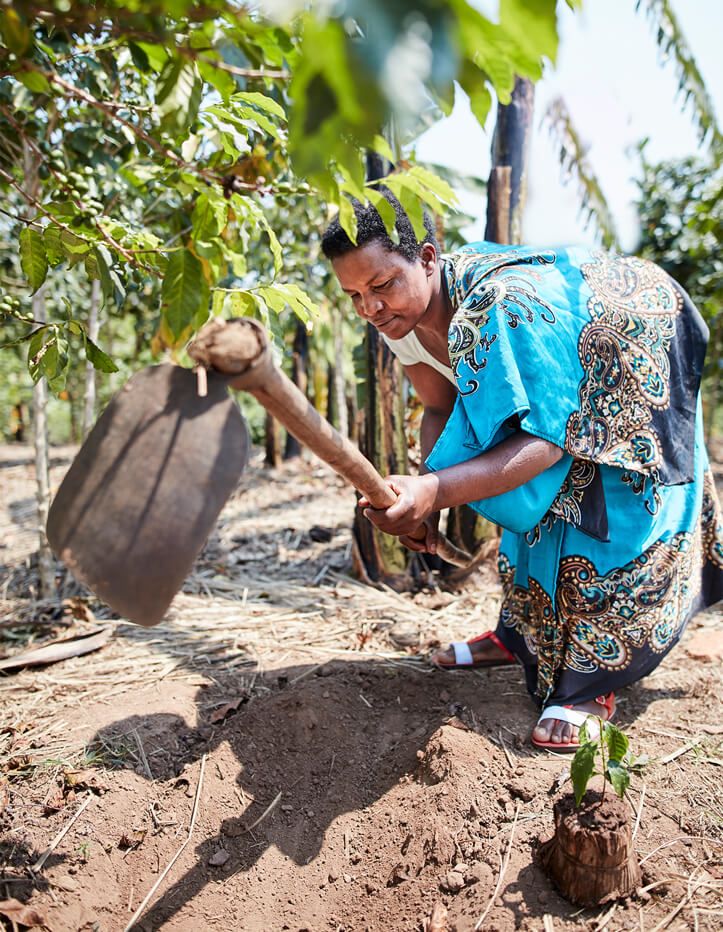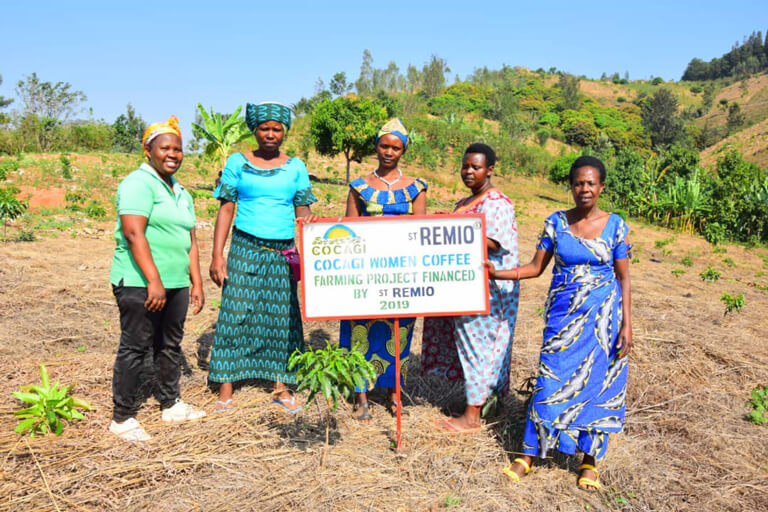 As we have supported Cocagi for 3 years, this will also be the year that we see the first harvest from the first round of coffee seedlings we funded for the community back in 2019! An exciting milestone for us and the community!

You can follow the progress throughout the year on our social channels and blogs and see how your purchase is helping us make a difference to this community. After all we are; One Bean. One Cup. One Community.